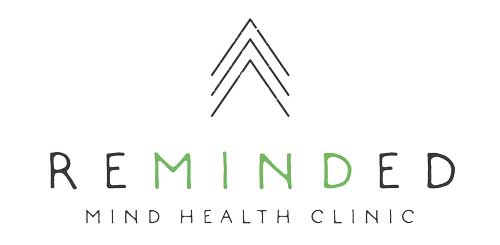 Reminded is a mind health and holistic freedom movement incorporating Reminded Mind Health Clinic, Reminded Move Studio and Reminded Kids, and a range of mental health groups and online platforms from Accredited Mental Health Social Workers Grant and Sally Harvey, and our staff.
Reminded Mind Health Clinic
At Reminded Mind Health Clinic, we offer a holistic approach to clinical mental health and wellness therapy, where our therapists are highly experienced in using a range of evidence-based therapies and psychological frameworks, including: CBT, CPT, ACT, FPS, Mindfulness, Psychoanalysis, Neuropsychology and trauma therapies. We are Medicare providers, offering Medicare rebates with a GP referral.
Reminded Move Studio
The concept of Movement Therapy is relatively new to Queensland, even to Australia, whereas it has quite a following in other parts of the world including the States. Movement Therapy focuses on moving the body through gentle mat-based movement, in order to move the mind. It is a mind-body practice that is trauma informed, body positive, permission based, and suitable for all fitness levels. Overseen by qualified mental health practitioners, with gentle cuing by clinical movement instructors in their various disciplines, classes provide a safe space to explore movement whilst being led by your body, and sits within a mindfulness framework. Each class has a stunning guided meditation. It goes hand in hand with mental health therapy, and beautifully complements the work people do in individual therapy sessions, to further the positive changes towards mental strength, wellness and a holistic lifestyle practice. Our Movement therapy classes are for people of all ages, fitness levels and health statuses, and we have a range of classes to suit every body.
Reminded Kids
We have two child-specific therapy rooms within the Clinic, where our Reminded Kids therapists have a special interest in working with children aged 4 to 12 years of age. Therapies range from play therapy to counselling, with lots of fun activites, and simple to understand concepts and strategies to teach children how to understand their own mind, regulate their emotions, know what their needs are and how to ask these to be met in appropriate ways, and make positive choices around behaviours. We are highly skilled in working with NDIS clients, and our approach incorporates parenting support and strategies towards a calmer, happy home.
Address
Pavillion 2
37 Gibson Rd
Noosaville Q 4566
Opening Hours
Monday – Friday
9.00am – 5.00pm
Reminded Move Studio
As per class schedule
Leave a Message
Leave a brief message and we'll get back to you as soon as we can.
We look forward to hearing from you.